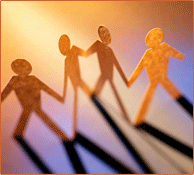 We have dedicated ourselves in providing solutions for various types of fire hazards.
We recommendations to our customers is three fold
Fire Prevention.
Fire Detection.
Fire Suppression.
Fire safety at its most basic is based upon the principle of keeping fuel sources and ignition sources separate. We recommend using of fire proof materials where ever needed, and use of proper gauge wires with ISI mark in electrical wiring to avoid electrical short circuit which is the major cause of fire. Proper signage's need be used to prevent unauthorized use of materials and activities that causes fire.
Early detection helps prevent fire from spreading and helps to take remedial action in time by alerting the staff. Fire alarm system consisting of heat detectors, smoke detectors, LPG Gas detectors may be used depending on the fire hazard.
Fire fighting uses the principle of removing anyone of the factors in the fire triangle thus helping to put out the fire.
There are Four Types of fires as follows
ClassA fire-caused by burning of wood, paper, cloth and plastic
ClassBfire-caused by flammable liquids and gases like gasoline, oil, grease etc.
Class C fire-caused by energized electrical equipment
ClassD fire-caused by metals like potassium, sodium, magnesium
The types of Extinguishers available are as follows
Water type used to fight Class A fire using the principle of removing heat that sustains the fire.
Powder type used to fight Class A, Class C & Class D fire using the principle of separating the fuel from air by forming a non combustible layer on the fuel by a chemical reaction combining the heat and fuel.
Foam type used to fight Class B fire using the principle of separating the fuel from air by forming a thin layer over the liquid.
Carbondioxide type to fight Class C fire using the principle of reducing the heat and availability of air.
Large fires are put out by using Hose reel drums, Hydrant valves, Water/Foam Monitors, Sprinklers in an Automatic pressurized hydrant system.
Flooding system using Co2, FM200, or other inert gases in computer installations to save the costly equipment in conjunction with smoke/heat detection systems to have foolproof protection even when no staff are available.
Steps to take when fire is noticed.
Assist anyone in immediate danger to safety without endangering yourself.
Activate the fire alarm to alert other occupants ,intimate the fire department and shut off the air handling system to prevent the spread of smoke.
Get to know the cause of fire to use the proper extinguisher if the fire is at an early stage.
If the fire is spreading fast it is better to evacuate the building closing the doors and windows as you leave to prevent the fire from spreading fast and allow the Fire department to take over.
EC Systems was started by Er. L. Joseph, B.E, who has 35 years of Industrial experince in varied fields of Engineering. He has wide experience in Fire Fighting systems and had worked in Minimax part of Chubb an International company, pioneers & specialists in fire fighting equipments world wide.
Our Bankers are The Federal Bank, Kavundampalayam for our regular operations, State Bank of India, Sai Baba Colony for our TDS and IT payments, and Indian Bank, Sivananda colony for our Service tax payments and are registered for VAT with Tamilnadu Government and Service Tax with Excise Department, Government of India.
Our factory is located in an Industrial Area in Sanganur at the following address
EC Systems, 34-c, Nallampalayam road, Sanganur, Coimbatore-641 027.
EC systems for the past three years has installed fire fighting systems in commercial establishments like hotels, textile showrooms, business establishments, factories, textile units, schools, theatres, etc.,
We provide all round comprehensive solutions for fire prevention, suggestions for suitable early fire detection systems and fire fighting equipments required to be installed by studying your premises and the fire hazard involved.
We have a team of trained and dedicated personel who do the manufacturing, installation and testing and commissioning..We use the best quality material with ISI Certification for pipes, valves and other fittings. We use Kirloskar Motors and pumps in our hydrant systems as they are certified by TAC.
We have our own factory where all materials are checked and tested and then dispatched to our customer's site. We execute the work in record time to satisfy our customers by proper planning.
We follow the recommendations for the type of Installations laid down by Bureau of Indian standards in their National Building Code of India 2005 Group I part 4 Fire and Safety as well as Tariff Advisory Committee.
We assist our clients in obtaining the Fire license from the Department of Fire and Rescue services Government of Tamil Nadu provided the construction of the building is as per approved plan from the relevant Government Department (lPA,Municipality or Panchayat board)
We sign an Annual Maintenance contract with our customers for the upkeep of the Installations in good condition and impart training to the permanent staff for the operation of the system.
We draw up a fire safety plan, provide adequate signage's and an organizational chart for Fire fighting in the event of fire with clear guidelines and duties of the evacuation team and fire fighting team which is unique for a particular client
"OUR MOTTO IS CUSTOMER SATISFACTION AND OUR CREED IS TRUTH AND INTELLIGENT HARD WORK"